Last Updated on August 7, 2022 by Gary Stephen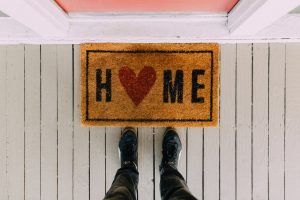 Your home is your castle, and it's important that you do everything you can to protect it. There are a lot of things that can go wrong, from burglaries to fires, and you need to make sure that you're prepared for anything.
Here are six ways to make sure that your home is protected:
1. Get a home warranty
A home warranty is an insurance policy that helps to cover the cost of repairs or replacements of home systems and appliances. 
Many people don't realize that they should get a home warranty, thinking that their homeowner's insurance will cover everything. However, homeowner's insurance generally only covers the structure of the home, not the contents. That's where a home warranty comes in handy. 
There are many different types of home warranties, but most of them will cover the major systems in your home such as air conditioning, heating, plumbing, and electrical. Some home warranties will also cover appliances such as refrigerators, ovens, washers, and dryers. 
The benefits of having a home warranty are numerous. First of all, it will save you money on repairs or replacements. If you consider the 1 year home warranty cost, you only have to shell out $500 to $700. That's lower than spending several hundred to thousands of dollars for home system or appliance repairs. If something breaks down, you can simply call the home warranty company and they will send someone out to fix it. 
Secondly, a home warranty gives you peace of mind. You know that if something goes wrong, you're covered. You don't have to worry about how you're going to pay for repairs or replacements. 
Lastly, a home warranty can help you sell your home. If you have a home warranty in place, potential buyers will know that they won't have to worry about any major repairs or replacements for a certain period of time. This can be a big selling point, especially in today's competitive real estate market. 
2. Get a home insurance
It is a sad fact that our homes are not as secure as we would like them to be. There are many ways in which they can be damaged, destroyed, or simply broken into and looted. One of the best ways to protect your home is to get a home insurance policy. This will help to make sure that you are compensated if anything does happen to your home.
There are a number of different types of home insurance policies available, so it is important to choose the one that is right for you. The most basic type of policy will cover the cost of repairing or rebuilding your home if it is damaged by fire, flooding, or severe weather. It will also cover the cost of replacing any contents that are destroyed or stolen.
If you have a mortgage on your home, it is likely that your lender will require you to take out buildings insurance. This will cover the cost of rebuilding your home if it is destroyed. It is also worth considering taking out contents insurance, as this will cover the cost of replacing any personal belongings that are lost or stolen.
3. Get a security system
A home security system is one of the best ways to deter burglars and keep your home safe. A security system can alert you and the police to an intruder, even if you're not at home. Here are six ways that a security system can help to protect your home:
An alarm system can deter burglars from breaking into your home.

If someone does break into your home, the alarm will sound and alert you and the police.

A security camera can help to identify the burglar and aid in their arrest.

A security system can also be used to monitor for fires, carbon monoxide leaks, and other hazards.

You can receive text or email alerts if there is activity at your home when you're away.
Investing in a home security system is a great way to keep your home and family safe. Be sure to do your research to find the best system for your needs.
4. Secure your windows and doors
Make sure that all of your doors and windows are securely locked. Burglars often target homes through these entry points, so it's important to make sure that they are secure. If you have a window that is easy to reach, consider getting a security film applied to it to make it more difficult to break.
5. Install motion-sensor lights
Motion-sensor lights are a great way to deter criminals, as they will be immediately alerted when someone is on your property. These lights can also be helpful if you come home late at night or in the early hours of the morning.
6. Join or start a neighborhood watch group
Neighborhood watch groups are a great way to stay informed about what's happening in your area. You can also get to know your neighbors and look out for each other. These groups can be an excellent way to deter crime.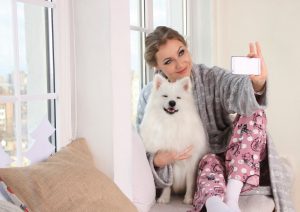 Following these simple tips, you can help to make sure that your home is safe and secure. Keep an eye out for anything suspicious and don't hesitate to contact the police if you see anything or anyone suspicious on or around your property.