Do you have great intentions to grow plants and herbs but can't afford a garden and soil because you are a renter, or live in a small place? Do you find yourself moving or changing home most of the time? The Best Grow Tent in 2022 is the solution for all your anxiety. So, you can grow plants in the hydroponic system by using growing tents.
What Is Grow Tent?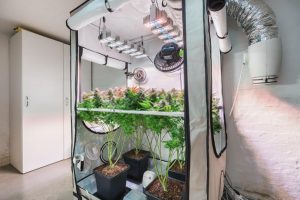 You need to control the climate and lighting when you like to grow plants in any place where it is safe. So, grow tent is the answer to this. When it is an ideal indoor growing space for all your exotic and seasonal plants. It has soft sides, it is light in weight, and it can also carry them with ease. Rather, it is much like a grow box for all your indoor plants.
If you want to start indoor plants, you will need a grow tent. Isn't it fascinating, when you can grow those exotic kinds of plants all year round? But you must choose a perfect one for your indoor gardening.
Important Benefits Of The Grow Tent: Step To Step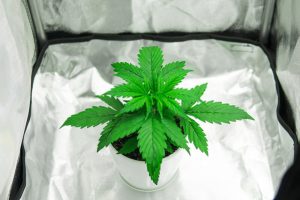 Grow tent is the ultimate solution for growing plants without soil and a garden. You can now grow plants even in your bedroom or balcony. The benefits you can avail from grow tents are:
Cost-effective
A grow tent is cost-effective, and versatile, and it revolutionizes your personal indoor growing. Hence, the user gets an ideal environment for their various plants. Given that light, humidifier, fan, and air conditioner are present to the enclosed space.
Year-round fruits
Say, for outdoor gardening the types of plants you like to grow depends on the weather condition. For instance, if you wish your tomatoes to thrive, you need a warm environment. Tomatoes don't grow well in cold weather when its elements are intense. But, the controlled environment depends only on how you can adjust it to grow tomatoes.
Less Energy
Imperfect inner surface of a grow tent which acts as a reflector, collects light rays from above. Then it delivers to the different areas below the canopy foliage. You may call this process a diffuse reflection. So, it can use light with more efficiency. Hence, it means saving in energy expenditure. As a result, you will get happier plants.
Light control
In an outdoor environment, light is a major issue for plants. For instance, some plants will thrive in a low-light environment. But along the equator area may scorch the same plants. In the low-light environment plants which need light may become dwarfed. Hence, we can overcome these issues when we grow our plant in a grow tent. A grower can control how little light should reach the plant and when to apply that light using a grow tent.
Top Picks Best Grow Tent Reviews
Our reviews choose our top pick and budget pick. Hence, the individual review below might be worthwhile when you compare them all. Let us start to have a look at the top-rated grow tents below.
Different Types Of Grow Tent For Indoor Plant
You can find a lot of options for sizes and types of growing tents for your garden. Three basic categories will allow you to select your perfect choice.
1. Small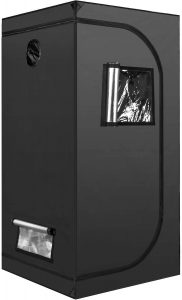 Small Size Grow Tent without Accessories:
Small Size Grow Tent With Accessories:
2. Medium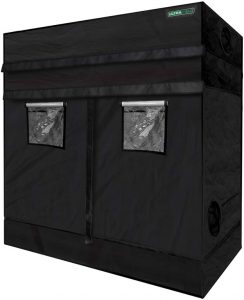 Medium Size Grow Tent without Accessories:
Medium Size Grow Tent With Accessories:
3. Large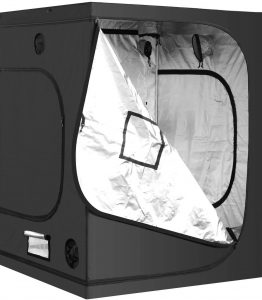 Large Size Grow Tent without Accessories:
Large Size Grow Tent with Light & Accessories
It might be the sellers who think once you opted to pick the large size, you already know what you need. As a result, a large grow tent with an excellent assortment of accessories is not available on the market. You may also learn more about grow tents for indoor gardening & grow gardens at Todays's Gardener.
Factors To Think For Choosing A Grow Tent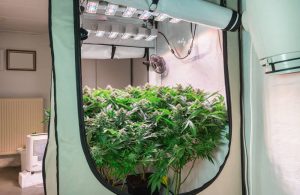 In most cases we notice they all look alike at first glance when we go for shopping a grow tent. In general, the outer side is black and inside is reflective silver, with a zippered door. Thousands of growing tents are available for various reasons. Here is a list of factors that you can consider to buy the best tents for your plants. Check out these features when it will make the complete grow tent package:
1. Thickness and Reflection of light
The 600D thickness of outer fabric for a grow tent is the best. This thickness can hold up well under daily use. The inner liner should reflect at least 90% of light. The only exception when you grow plants that need little light.
2. Lightproof with double stitch
Lightproof tents can protect light to can go out and bugs can get in and harm your plants. You should inspect the possible leaks for light out as it the way to get enter the insects into the tents. Double or triple stitched tents seam on the roof and around the zipper to avoid easy tearing.
3. Fire resistant
You should go for fire and mildew resistant fabric. The fabric material should not produce toxic fumes. You must consider a sturdy frame when it supports the weight of the lights and ventilation system as well. And of course, you may need to hang anything from it.
4. Size and Fabric Strength & Density
Size ranges from as small as 2×2 feet when it goes up to 10×10 or larger. So, get the size that suits best to your need. Density is measured in denier (D). How rip-resistant it is that's what D speaks. Pests cannot escape in the air or lose less light when the fabric has better strength and density. It also limits the chances of any tears in the fabric. Finally, it has an effect on your yields and quality harvest.
5. Sturdy Frame
A metal frame, particularly steel, will provide your greater durability. While locking, the snapping mechanism is a bonus. Mylar-lined with diamond pattern is preferable when it has high reflective walls. So it helps get the most out of the grow lights.
6. Zipper quality and Ventilation
The zipper must be of the best quality when it ensures light integrity. Furthermore, it survives the constant usage opening and closing. A well-placed cord port is a good option to avoid protruding extension cables. When you need to vent out the hot air, there must be at least a ventilating point in your tent.
Since we made an all-out effort to help you select the right product for you. Trust that our reviews will help you discover the grow tent without any fuss. As a result, it will meet your specific growing needs. But, please get in touch if you have further queries about grow tent.
Final Thoughts
The grow tent is very important for a gardener who wants to grow indoor plants. It's fascinating for any gardener to have full control over the growth and cultivation of crops and corn under a quality grow tent. But, finding a perfect growing tent under the right budget and price-quality ratio is a hard nut to crack.
We can confirm that through this entire review, you have already found the shortlist of the best grow tent reviews. The rest is up to your budget and quality requirements. Besides, to be more précised with your targeted grow tent, you can take help from our buying guide. Our expert reviews and market analysis is capable enough to take you to your right fit of the product. Happy gardening!