Last Updated on June 12, 2022 by Gary Stephen
The amount of garden, or plant journal template available online today is next to staggering. But it would make sense as garden journals are an excellent way to keep track of your garden's progress. So, remember all those tips and tricks you pick up and give you a clear record of how far you've come as a gardener.
However, you don't have to rush out to go and buy a journal. The internet has many excellent garden journals which you can just print out and bind. But before we look at the different journals, we must first know exactly what they are used for. Then you'll know which one will work best for you.
What is a Garden, or Plant Journal?
A garden (or plant) journal is a book in which you keep a record of pertinent information about your garden. This can include:
A sketch of your garden's layout.

A visual record of your garden over the years.

Types butterflies or birds or other fauna that come into your garden.

Which plants to keep and which to avoid.

Pests your plants have picked up and how you handled the problem.

Blooming times for your flowering plants.

To-do lists. So many to-do lists!

Expenses and receipts.
As you can see there are quite a few benefits to keeping a journal. It gives you an excellent idea of what works in your garden, how much you're paying for its upkeep, and also helps keeps reminders of what needs to happen. Like pruning that old oak tree that you keep putting off.
How do I keep a plant journal?
Decide the purpose of the journal
You can't have a journal without a purpose, otherwise, it'll just be a mess. Is it to help optimize your gardening? To just keep a beautiful visual record of your progress? Or do you have another long-term goal in mind?
Whatever your purpose is, that is your starting point and the biggest factor in choosing a journal that will work for you.
Consistency is key
If you want to keep a journal, you'll have to be consistent for it to have any sort of benefit. You can make daily, weekly or monthly observations depending on what exactly you want to do with the journal. It might feel like a chore at first, but with a little time and patience, you'll find it quite relaxing to do.
Keep important information handy
Excellent information to  keep in a journal are things like:
Plants hardiness map.

Spring, fall and frost dates.

Phone numbers of local nurseries

Sketch layout of your garden

Current list of plants in your garden

Expenses
But each gardener is different, and we all have different priorities when it comes to your gardens. So just make sure what you put in at the start is something that you need to have quick access to.
Decide on how to record these events
Some gardeners like to take pictures to keep a visual record. Others prefer jotting down notes, and others even like to sit down and sketch out that new rosebush! We each have a style that makes us happy. Use that creativity and turn your journal into something uniquely you.
But before you can do any of this, you'll need to get your hands on a journal. Here are a few excellent free and printable garden journals for you to help you keep a record of your gardening.
4 easy-to-use plant journal template(s)
1. Life Family Joy | Plant journal template
This planner is easy to use and has a place for chores and projects you're planning around the garden. It also has a weekly weather tracker, a place to track your seedlings, your soil conditions, pests and a nifty little space for all those extra notes you don't know what to do with. The planner is small and comes in at around 12 pages.
Although not as in-depth as some of the other journals, it could be an excellent starter journal just let you get a feel for what you want to do with it.
Gardening For Beginners: Download a Free Garden Planner
2. My Frugal Home | Plant journal template
If you like spreadsheets, worksheets and gridlines, then this one is for you.
Designed to be as thorough and detailed as possible the Frugal Home Garden Planner makes it easy to keep track of everything with easy-to-use gridlines and spreadsheets. You can break your garden up into perfect squares, each seed has a code, as well as each tree. The planner further includes project trackers, seasonal trackers and monthly chore trackers.
For all those 'ducks in a row' type gardeners out there, this one just might be perfect for you.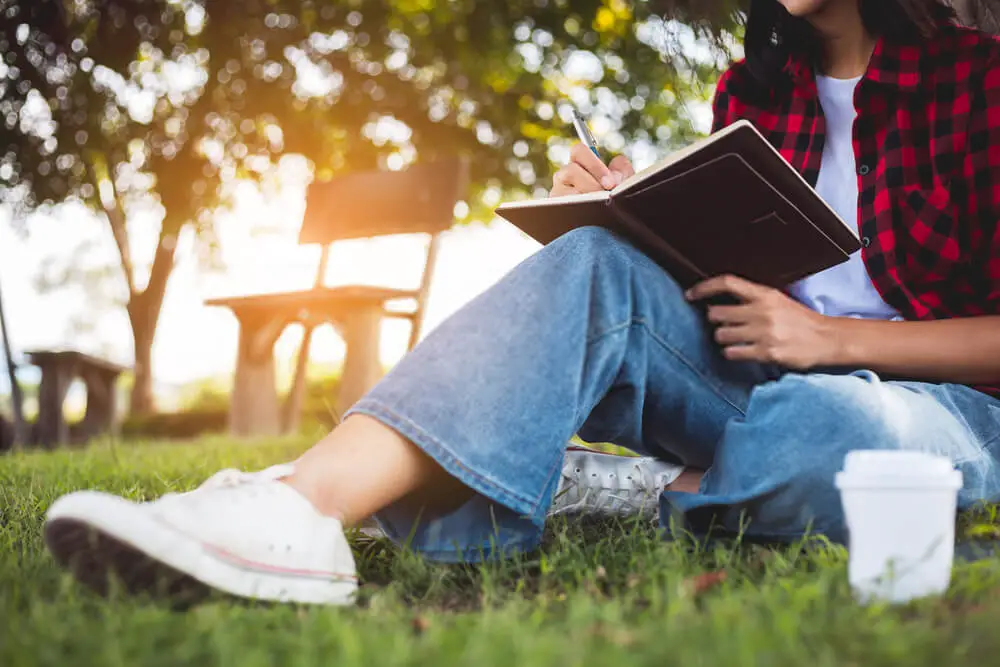 3. On Sutton Place | Plant journal template
This is probably the prettiest one of the lot.
Broken up into 14 sections, this Journal is essentially a 5-year plan for your garden. With seeds, fruits, vegetables, annuals, garden goals, trees and shrubs, and seasonal jobs all broken up into easy to expand sections. Just print out extras if you need more space!
The Journal is quite frankly beautiful and far less restrictive, giving you ample space to paste pictures, make sketches or paste some pretty designs for decoration.
The Garden Journal | On Sutton Place
4. Green in Real Life | Plant journal template
This journal is HUGE. Coming in at 62 pages it covers just about everything you can imagine you'd want to do in a garden. From seasonal specific plans to important upcoming events, garden edibles and monthly and weekly planners. The Green in Real Life garden Journal is probably one of the most thorough free garden journals you'll find online. It also comes in 4 different colors for you to choose from. If you want a big and well thought out planner then this one should work fine.
Free Garden Journal Printables – Green in Real Life
What is wonderful about printing these journals out instead of buying them, is you can easily mix and match them to build something that will work for you. If you like the seedling spreadsheet, but not the squared-off garden section, then simply print out the parts you like from each journal and use them together! Simple as that.
But when you start keeping a Garden Journal, you'll quickly begin to see the benefits, and after little more than a year, you'll have a wonderful book filled with events and memories stored forever about your favourite hobby and pastime.