Last Updated on July 22, 2022 by Gary Stephen
Whether you're buying, selling, or keeping your current home, performing regular inspections and repairs, if any are needed, is an added value to your property. Buying a new home is a significant investment, however, you should not complete the process without undergoing a thorough inspection and ensuring that your future property is ready and liveable. Solving whatever problems your premises may have started with an inspection, since knowing the issues is half the battle. This crucial step will allow you to do the right planning and scheduling of the required repairs depending on inspections. 
Home inspections are vital since there are many repair issues that homeowners are not aware of. If any repair issues are inspected, further investigation is required from a licensed home contractor since the needed repair may require niche or specialized expertise and skill. The information provided by the contractor's report will help you know exactly which areas are affected and the budget to perform maintenance and repairs. Here are 4 types of home inspections you can benefit from performing.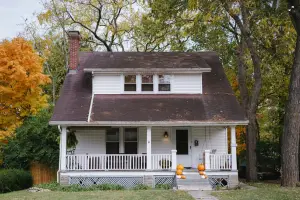 1. General Home Inspection
A  general home inspection is a standard one, where it's usually done prior to buying or selling a home and before officially closing the deal. A standard or general home inspection is a crucial step, especially in negotiating the price with the seller or the buyer if your home is in a perfect position to be sold. It is also important to have a general inspection report before you list your house for sale. 
You might need to get some issues fixed or even have an idea of the repair requirements a potential buyer might request. The general inspection report makes you prepared to negotiate the selling price and figure out the real price of your property before putting it on sale. According to the American Society of Home Inspectors, a general or a standard home inspection should provide a complete report on the examination of the physical structure of the house, all home systems, appliances, foundations, roof, and home exteriors.
2. Inspection of Roofing System
Inspection of the roofing system should include everything related to the materials, condition, and age of the roof. Determining the overall condition of the roof and all the required repairs is essential. After the inspection report is issued, it's recommended to query a local roofing company for an estimated budget for any required maintenance and repair issues. The roofing system of any home is of great importance, and if any damage occurs to its tiles or shingles, the overall strength of the roof will be affected. 
One of the major aspects to take into consideration in roof inspection is the roof's age. Materials are highly affected by time, so if you're intending to buy a house, make sure to know how old the roof is. It's also recommended to ask for a roof certification before buying.
3. Electrical & Plumbing System Inspection
An electrical inspection is crucially important whether you're keeping your current home, listing it for sale, or buying a new property. Electrical issues can cause major safety issues. According to the standards of the National Electrical Code, the inspection should evaluate the overall condition of your electoral system, including service panels, wires, circuits, outlets, appliances, and the electrical box. The inspection report should specify any problems or electrical issues. It should also state if the house is free of shorts. In case any problems are detected in the main electrical box, the only person entitled to replace it is the electrical inspector. 
Some plumbing issues can be quite visible, such as water leakage, clogged drains, and toilet flush breakage; these problems are normally fixed immediately by homeowners. Other plumbing issues need further inspection, for instance, the filtration system, water lines, fixtures, and storage water tanks. 
4. Structural and Foundation Home Inspection
A certified foundation inspector can report any noticeable or remarkable defects detected in your house's foundation. A general foundation inspection looks for large cracks, sloping, and water seepage. The inspection also determines whether your house is built on a raised foundation or a concrete slab, while it cannot detect whether there's any subtle foundation damage. Any of the formerly stated conditions or major structural problems are considered a dealbreaker.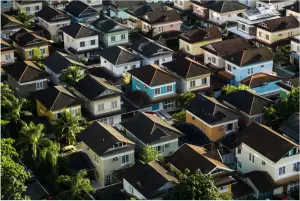 When arranging a home inspection, you should understand that not all repair or maintenance problems are considered a deal breaker to your selling or buying process. Unfortunately, receiving a report stating that everything is perfect is quite rare. The most common inspection issues reported are water drainage, defects in HVAC systems, wire damage, and roofing issues. These problems mostly depend on fundamental aspects, such as the size and age of a house. Performing a thorough home inspection that includes the main areas in which damages can occur over time is crucial for keeping a property in good shape for years to come.