Last Updated on April 29, 2022 by Gary Stephen
Do you have an outdoor space that could use a little bit of sprucing up? Beautiful outdoor rugs can add color and style to any patio, deck, or porch. But with so many options available, how do you know which one is right for your space? In this blog post, we will help you choose the perfect outdoor rug for your home.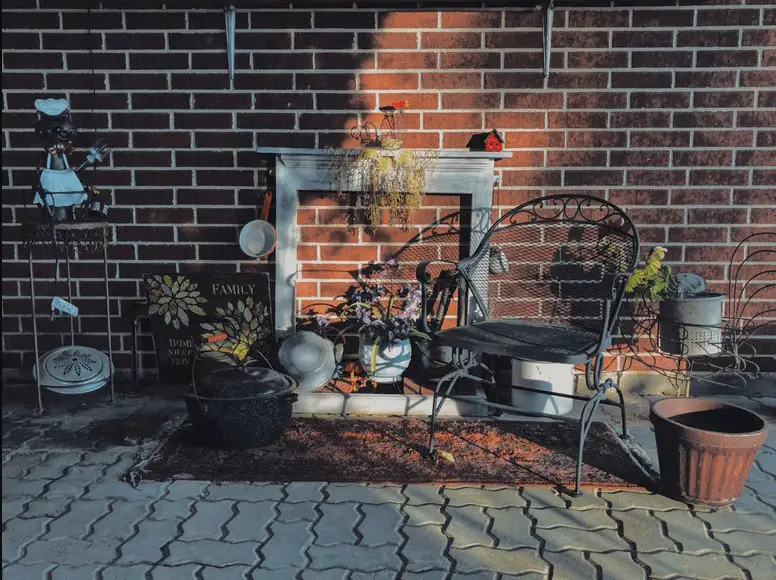 Material for Outdoor Rugs
When choosing an outdoor rug, be sure to consider the material it is made from. The best outdoor rugs are typically made from polypropylene, polyester, acrylic, or olefin. These materials are all durable and resistant to moisture, mildew, and stains. Keep in mind that some materials may require more care than others. For example, polypropylene rugs may need to be cleaned more frequently than polyester rugs. Wool rugs are also a popular choice for outdoor use, but they may require more maintenance, such as regular cleaning and weatherproofing.
When buying an area rug from Rug Source store, be sure to ask about the care instructions. Choosing the right outdoor rug for your home is important. Be sure to consider the material it is made from, as well as the care that may be required. With a little bit of research, you can find the perfect rug for your needs.
Pattern
for Outdoor Rugs
A lot of outdoor rugs have very intricate patterns. This can be a good thing or a bad thing. It all depends on your personal preference and the overall look you are going for in your outdoor space. If you want something more subtle and understated, then a rug with a less busy pattern might be the way to go. On the other hand, if you want something that will stand out and make a statement, then an intricately patterned rug could be perfect for you. It all comes down to what you like and what will work best in your space.
Size
for Outdoor Rugs
An outdoor rug should be big enough to anchor your seating area, but not so large that it overwhelmed the dimensions of your patio or deck and furniture placement before you shop. A good rule of thumb is to choose a rug that's at least as large as the smallest dimension of your space. If you have a rectangular table, for example, select a rectangular or oval rug. For a round table, look for a circular design. Not sure what shape will work best? Layout painter's tape on your patio or deck to give yourself a better idea of how different sizes and shapes will look in your space.
Standard rug sizes are runners, which are long and narrow, usually measuring two-by-six feet or two-by-eight feet. Five-by-eight foot and six-by-nine foot rugs are also popular for outdoor use. Larger spaces may require an eight-by-ten foot or nine-by-twelve foot rug. If you're working with a really small space, look for a round mat that's at least four feet in diameter or a runner that's two feet wide.
Whatever size you choose, make sure there are about 18 inches of bare deck or patio around the perimeter of the rug so it doesn't look too crowded. Larger rugs, such as those measuring ten by fourteen feet and twelve by eighteen feet, are also available. These dimensions will accommodate most outdoor furniture arrangements. If you have a very large patio or deck, consider layering two or more rugs to create a cohesive look.
Price 
When it comes to choosing an outdoor rug, there are several factors you need to take into account. From size and shape to style and material, there's a lot to think about! But one of the most important things to consider is price. Usually, the bigger the rug, the more expensive it will be. But don't let that deter you from splurging on a beautiful piece that's just perfect for your space!
There are plenty of ways to save money when shopping for an outdoor rug. For example, you can look for sales or discounts online or at your local home improvement store. You can also try to find a used rug in good condition. Whatever you do, just make sure you take the time to shop around and compare prices before making your final decision. With a little patience and effort, you'll be sure to find the perfect rug for your budget.
Don't be afraid to spend a little more on an outdoor rug. They will last longer and hold up better in the elements than a cheaper one. It's worth it in the long run to spend a little more upfront.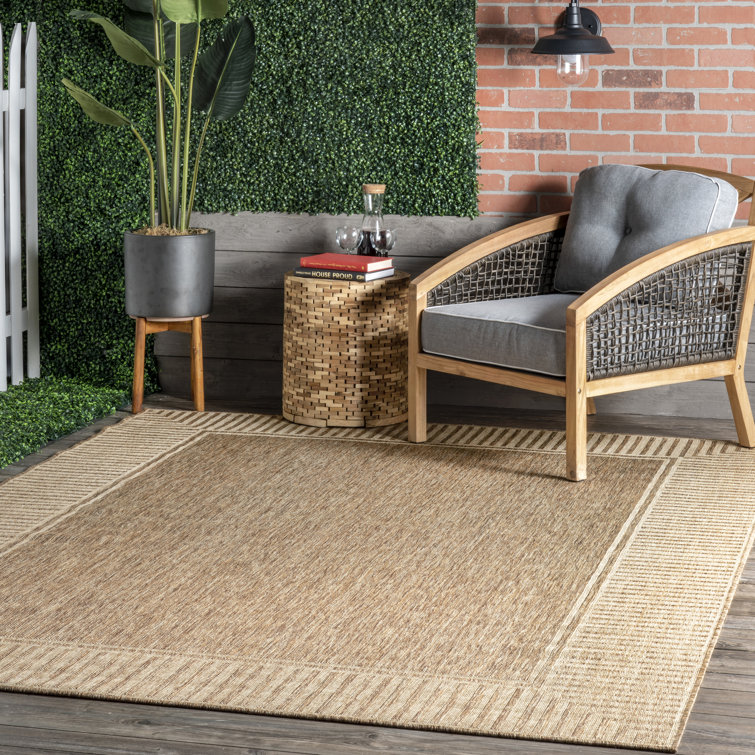 When shopping for an outdoor rug, be sure to consider the size, shape, and material of the rug. Also, think about the colors and patterns that will best suit your space. With a little bit of planning, you can find the perfect outdoor rug for your patio or deck.