Last Updated on May 5, 2022 by Gary Stephen
It is every lawn owner's goal to have a healthy and luscious yard. It is not a secret though that it would entail a lot of effort to achieve.  The constant need to weed out undesirable plants (st. augustine grass, for example) can be such a tiresome task. At the same time, you also try to keep the ground in its best state as possible. Good thing the modern industry had come up with innovative solutions!
These solutions include the Weed and Feed chemicals. This compound combines the power of the herbicide plus the fertilizer all in one product. In that way, you are killing all the pesky weeds whilst feeding the soil with macronutrients.
In this article, we will be focusing on the best weed and feed products that can be used on the  St. Augustine turf. Sit back, relax and read all there is to know for beautiful, weed-free grass:
What is a st. Augustine grass?
Before diving into the products, let us first get to know the characteristics of a st. augustine grass.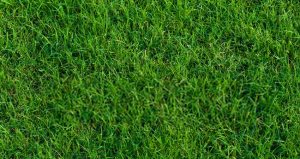 St. Augustine grass is better known as the buffalo turf. Or, by its scientific name as the Stenotaphrum secundatum.
Buffalo turf is a warm-season grass. That means, it thrives well in tropical and subtropical regions.  In appearance, st. augustine grass is dark green in color with broad yet flat blades.
Among the popular uses of this grass is for pasture and ranch lawns. It is a medium to high maintenance grass that grows in a thick and dense layer. It almost looks carpet-like across the ground.
This type of turf is often compared to Bermudagrasses. But unlike it, St. Augustines are less tolerable to drought. In fact, it needs twice as much watering than the bermudagrasses.
[amazon box="B00GP8FFCY,B0758L58YY,B07N29LSZ1,B011HXWZYC,B0056ENJ62,B00PP6MR5A,B00IJVBJO8,B0061VVE2K" template="table"]
What are the different varieties of St. Augustine grass?
The St. Augustine grass comes in plenty of varieties. Each one has its own distinct features. So, it is important to know which one better suits your requirements. Here are the most common types used by gardeners.
Floratam
This variety is unique from other st. augustine grass. That is because Floratam is the only type that is not tolerant of shades. Meaning, it needs direct exposure from the sun to grow in its best possible health. This makes it a popular choice among homeowners in Florida.
Bitter-Blue
Bitter-blue is noticeable because of its darker blue-green appearance. Hence, the name. Another apparent characteristic is its slower growth pace. Thus, it tends to need less watering and mowing compared to other types.
The variety is often confused with Floratam. But the difference is that bitter-blue is more adaptable to shade and cold weather.
Seville
It is a dwarf variety yet stands out because of its prominent blue-green hue. Unlike Floratam, Seville has good tolerance to shades. Moreover, it also adapts well to salt and drought conditions.
Palmetto
Palmetto is a newer variety of st. augustine grass. It is notable for its better tolerance to cold and as well as shade. This makes it a perfect choice for homeowners along the island and coastal areas.
Palmetto is also good at resisting infestation from a chinch bug. But on the other end, it is prone to get infected with a fungal disease called brown patches.
Sapphire
Sapphire is most often marketed by sod farmers as a premium variety. It features a deep blue-green color with very fast lateral growth. Because of that speediness, it is also quick to recover from any form of damage.
Raleigh
This variety is likely the easiest to manage among all the types of st. augustine grasses. It is less demanding and very lenient when it comes to fertilization, mowing, and recovery. Thus, it is the grass of choice among lawn owners, especially in Southern California.
Captiva
This variety is popular for its bug-resistant feature. With that, it requires fewer chemicals to keep them healthy.  Moreover, it is also a slow-growing type. Thus, it needs less attention to maintain in general.
What makes a good weed and feed product for St. Augustine grass?
The weed and feed product is an innovative 2-in-1 solution for St. Augustine grasses. It combines the herbicidal formula with the chemical that promotes healthier growth.
Temperature plays an essential factor in how the product works. Note that st. augustine grass turf only becomes active between 65°C to 70°C and above. Any temperature below that causes the grass to settle in a dormant state.
Herbicide
The weed and feed solution targets to exterminate the germinating seeds and seedlings. In that sense, it is less efficient to use on already mature scrubs.
Most springtime weeds start to germinate when it reaches 55°C to 60°C. By this time, st. augustine grass is still likely to be dormant. So, the application of the solution during this phase is more for weed control.
The usual active ingredient used in most weed and feed products is Atrazine. Atrazine belongs to the triazine class of herbicides. It functions as a selective, pre- and post-emergent weed killer. This chemical works by inhibiting the photosynthesis process of unwanted weeds.
Another active ingredient used for weed and feed is Trimec. Trimec actually consists of three chemicals, 2, 4-Dichlorophenoxyacetic acid, Dicamba, and Mecoprop. It is a selective, contact, and systemic post-emergent herbicide. This combo works by aiming for the destruction of unwanted dicots. Meanwhile, it leaves the rest of the monocots unharmed.
Fertilizer
St. Augustine grasses favor a nitrogen-rich solution. As a rule of thumb, it is best to use one pound of Nitrogen for every 1,000 square feet. The frequency of its application should be once every two months.
A slow-release Nitrogen is often an alternative option. Using this lessens the risk of burning your lawn from improper application. For the slow-release variety, an application of once every ten weeks is enough.
After the turf resumes from dormancy, applying the weed and feed will assist in its active growth. It helps the grass to better achieve a lush green color and hasten its development.
Our top picks for the best weed and feed products to use for st. augustine grass
Features:
A pre- and post-emergent herbicide.
It provides season-long broadleaf control.
N-P-K ratio of 20-0-6.
Does not contain Phosphates.
Best applied during the spring and fall.
Application rate for 4lbs/1,000 sq.ft.
It can cover up to 5,000 sq.ft. 
Why we like this product:
Sunniland Weed and Feed 20-0-6 is a special formulation for st. augustine grass. It is a true all-in-one solution that serves its purpose all throughout the year. Thus, no need to buy different products for every season.
Moreover, this solution also does not contain phosphates. Soil, by nature, may already contain this nutrient. Thus, a zero-phosphate product gives you better control.
​
Features:
3-in-1 formula – kills, prevents, & feeds.
Uses Atrazine to kill weeds including clover, oxalis, plantain, henbit, chickweed, and dollarweed.
Prevents and kills chinch bugs, armyworms, ants, fleas, ticks, crickets, and sod webworms.
N-P-K ratio of 29-0-10.
Fertilizes for up to 3 months.
Does not contain Phosphates.
For use on all varieties of St. Augustine grasses including Floratam.
Why we like this product:
Scotts Turf Builder is a versatile solution covering almost all southern grasses.  If weed and feed are not enough, this product adds protection against certain insects for up to 6 months. This extra feature makes this product stand out among others. Not all can offer this advancement. Thus, it remains to be their biggest selling point.
​
Features:
With Trimec to kill over 250 weeds including dollarweed, plantain, and chickweed.
N-P-K ratio of 30-0-4.
It contains 10.56% slow-release Nitrogen for extended feeding for up to 3 months.
Also contains fast-acting Nitrogen for quick greening.
Does not contain Phosphates.
Suitable for treating most northern and southern grasses.
Not for use on the Floratam variety of St. Augustine grass.
Why we like this product: 
The Pennington Ultragreen Weed and Feed is one of the best selling 2-in-1 garden product in the market. This versatile solution can work on most northern and southern types of grasses. This well includes St. Augustine grasses except for the Floratam variety.
This product is also popular for having both slow and quick release Nitrogen. Though they differ in timing, each fertilizes the grass to promote thick and green growth.
Pennington Ultragreen Weed and Feed is a post-emergent herbicide. Thus, it is ideal to use when the weeds are in active growth already. The best time should be between the months of April and June.
​
Features:
Formulated to kill lawn weeds including dollarweed, dandelion, and clover among many.
Broadleaf and grassy weed protection for up to 6 months.
N-P-K ratio 35-0-3.
It contains 50% slow-release Nitrogen.
It does not contain Phosphates.
Why we like this product:
This weed and feed solution offers a 3-in-1 function. It is effective in killing lawn weeds, feeding, and strengthening the grass. At the same time, it also provides long term prevention against broadleaf and grass weeds for up to 6 months.
The BioAdvanced weed and feed product also contains a high concentration of Nitrogen. Half of which is slow-release for extended feeding.
In spring, this product is best applied in actively-growing weeds. Make sure not to rake the area after to prevent disturbance of the barrier. A second application is also possible during the fall season. This will prevent the growth of annual bluegrass and further control dollar weeds.
​
Features:
Formulated with Atrazine to kill dollar weeds, clover, and other lawn weeds.
N-P-K ratio of 24-0-12.
It does not contain Phosphates.
Fertilizes to strengthen grass against heat and drought.
Can cover lawns up to 4,000 sq.ft.
For use in tandem with Scotts Snap Spreader.
Why we like this product:   
Scott Snap Pac Southern Weed and Feed is an improved version of its famous weed and feed product. The new formulation guarantees to clear out more clover and dollar weeds. It is advisable to apply to during its active growth phase. Not more than twice per year.
The solution also has fertilizers that not only feed but strengthen the grass as well. It aims to improve its tolerance against heat and drought.
This product goes hand in hand with Scotts Snap System Spreader. This device makes it a total breeze to apply the product to your lawn. But then again, convenience comes with a price. A spreader may cost you an extra $40 or so for a brand new unit.
​
Features:
Formulated with Penoxsulam to kill existing broadleaf weeds including the dollarweed.
N-P-K ratio of 17-0-7.
It contains slow-release Nitrogen.
It does not contain Phosphorus.
Safe for St. Augustine grass including the Floratam variety.
Lawn coverage of up to 1,300 sq.ft.
Why we like this product:
The Lesco weed and feed is being formulated for all varieties of St. Augustine grasses. As a fertilizer, it contains a slow-release type of Nitrogen. This can provide an extended feeding for up to 8 weeks.
Unlike other products, this solution contains Penoxsulam as an active ingredient. Penoxsulam is a post-emergent systemic herbicide. It works by inhibiting an enzyme called acetolactate synthase. This is suitable to use for actively-growing dollar weeds and other tough scrubs.
​
Features:
Uses Trimec to kill broadleaf weeds including dandelion, plantain, and chickweed among many.
N-P-K ratio of 20-0-0.
Formulated with 20% Nitrogen.
It does not contain Phosphates and Potash.
Easy to use spray bottle.
Why we like this product: 
Spectracide Weed and Feed 20-0-0 is a ready-to-go liquid fertilizer. No need to mix or dilute. Thus, eliminating the hassle and chances of an improper mixture.
This product uses Nitrogen on its own to fertilize the grass. It does not contain Phosphates and Potash. These macronutrients are already inherent in most soils. Considering that, it sometimes renders unnecessary to further add such to your fertilizers.
This 32-ounce bottle can treat up to 7,500 square footage of lawn. That is a pretty decent coverage considering its affordable price point.
​
Feature:
Kills weeds including the black medic, chickweed, dandelion, English daisy, plantain, and ragweed.
N-P-K ratio of 20-0-0.
It does not contain Phosphates and Potash.
For outdoor use only.
It can cover up to 2.500 sq.ft per quart.
Ready to use spray.
Why we like this product:
The Bonide Liquid Weed and Feed is another ready to use spray product. It is very easy to use. No need for mixing. All you have to do is attach the nozzle to the garden hose and start spraying.
This solution contains 20% of total Nitrogen with zero phosphates and potash. Thus, this gives you better control over the macronutrients supplied in your grass. The Bonide liquid weed and feed is apt to use for outdoor uses only.
​
How much sunlight does St. Augustine Grass require?
All grass, including St. Augustine Grass, require at least 5 to 6 direct sunlight daily. St. Augustine grass, unfortunately, tends to thin in the shade, so if you have a garden with many overshadowing trees, this grass type might not be the best option for you. Either remove a tree or two or plant shade tolerant ground-cover, such as monkey grass or wintercreeper.
Final Word about St. Augustine Grass
These are our top 8 weed and feed products best to use for St. Augustine grasses. As you can see, not all are being formulated equal. They each have their own selling points. But, many gardeners and lawn owners can attest to their quality.
Then again, its efficiency is still dependent on the prevailing status of your lawn. Variable conditions like the grass variety and the soil's macronutrient levels are a few to consider. Moreover, the manner and timing itself on the usage of the product also affects the end results.
The items we presented here aim to aid in narrowing down your choices for the best products. So, we hope that this article helped you in some ways to better understand what you should look for in a weed and feed, may your grass flourish!