Last Updated on May 5, 2022 by Gary Stephen
It is every gardener's dream to have a clean and well-landscaped garden. According to the American Institute of Stress, gardening is an effective stress-reliever. It is being proven to help manage stress on so many levels. But if you happen to still see overgrown weeds surrounding the area, this can rather spoil your mood. To be honest, this unfavorable sight can be quite unnerving. Thank goodness! The innovations in technology allow us to deal with these stubborn turfs in a jiffy. With the use of garden string trimmer, cutting away the grasses in the lawn has never been easier.
Then again, nothing lasts forever. Every now and then, trimmer heads can get all worn out and may need some replacement too.
Lucky for you, you have come to the right page. In this article, we will present to you different valuable tips. This will guide you in buying the right string grass trimmer and  its weed eater head. Let's begin!
The Basics of Grass String Trimmer
Before going straight through the topic, let us tap in with the basics first. In this manner, you will gain a better understanding of what you must buy.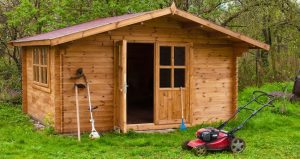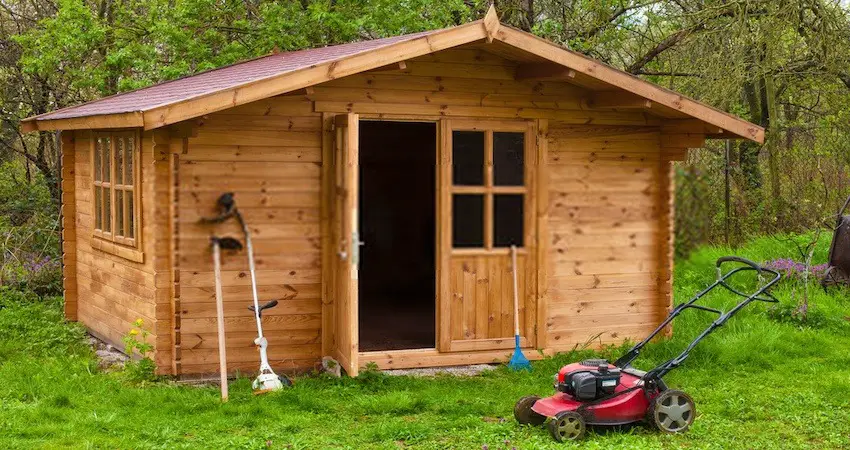 So, what is a grass string trimmer?
A grass trimmer is a garden tool used for cutting grasses and groundcovers. Unlike other grass cutters, this uses a monofilament line rather than a blade.
Grass trimmers are also called by different names. This includes line trimmer, string trimmer, brush cutter, weed whacker, or weed eater. So many terms but they all refer to the same device.
Different Types of Grass String Trimmer
Grass trimmers may come in different types too. This is important to discuss as the weed eater head depends on the kind of grass trimmer model you use.
1. Electric String Trimmer
The electric trimmers are best known for their lightweight structure. Thus, they are easier to maneuver compared to other styles. Moreover, its motor is much quieter and requires lesser maintenance. They do not need gas or any form of oil to function.
Electric weed eaters are more suitable to use for light-duty trimmings. Also, it can either come with cord or cordless.
Corded electric trimmers may need an addition of long extension wires. This will enable users to go farther away from the power source. They are also often priced cheaper because of the limitations it imposes.
Our top picks for corded electric grass trimmers:
Greenworks 13 Inch 4 Amp Electric Corded String Trimmer
Weed Eater WE14T 14 Inch 4.2 Amp Electric Corded String Trimmer
Black+Decker GH3000 14 Inch 7.5 Amp Electric String Trimmer
Meanwhile, the cordless versions are the battery-powered type. It uses a rechargeable 12-volts battery to work. Thus, no extension wire is necessary for this. Although it would be helpful to buy a spare battery pack. This will compensate for the short run time.
Cordless trimmers are popular with consumers because of its portability. The usage of the battery allows it to work in locations where the power source is not always available. Thus, its wirelessness makes it a good choice for cutting grasses even in off-grid areas.
Our top picks for cordless electric grass trimmers:
Earthwise LST02010 10 Inch 20V Cordless String Trimmer
Ego Lithium-ion 15 Inch 56V Cordless Electric String Trimmer
Greenworks PRO 16 Inch 80V Cordless String Trimmer
2. Gas-Powered Grass String Trimmer

The gas-powered trimmers are heavy-duty grass cutters made to cater to larger lawns. It can cut through thick weeds and brushes with ease. Thus, it is among the top choices of most professional gardeners.
As the name implies, it uses gas and oil to function. The motor of this trimmer comes in two types, two-stroke or four-stroke. Apart from the obvious power capacity of the motor, there are lots of differences between the two.
Comparison Between Gas-Powered Grass Trimmers
Two-Stroke Engine
Four-Stroke Engine
Gas & oil mixture
Yes
No
Fuel Economy
Less efficient
More efficient
Power
More power
Average power
Maintenance
Same
Same
Weight
Weighs less
Weighs more
Noise
Noisier
Less noisy
Environmental Impact
Burns more oil and  thus more pollution
Emits less pollution
Cost
Less expensive
More expensive
Our top picks for two-stroke gas-powered grass trimmers:
MomiloeUS 42.7CC 2 Cycle Straight Shaft String Trimmer & Brush Cutter
Troy-Bilt TB22 EC 25CC 2 Cycle Curved Shaft String Trimmer
Poulan Pro PR25CD 25CC 2 Cycle Gas Curved Shaft String Trimmer
Our top picks for two-stroke gas-powered grass trimmers:
Husqvarna 324L 4 Cycle 18 Inch Cutting Path Gas String Trimmer
Troy-Bilt TB575 EC 29CC 4 Cycle 17 Inch Straight Shaft String Trimmer
Ryobi RY4CCS 4 Cycle 30CC Curved Shaft Gas String Trimmer
3. Walk-Behind Grass String Trimmer.
The walk-behind string trimmer is a heavy-duty type of weed eater. They are also called wheeled trimmers because of its mobile structure. The two large wheels make it easier and faster to maneuver around the lawn.
It also comes with a powerful engine and a wider cutting width. Thus, they are perfect for cutting thick overgrowths with much less effort and half the time.
Our top picks for walk-behind grass trimmers:
Remington RM1159 159CC 4 Cycle Gas Powered Walk Behind High-Wheeled String Trimmer
Southland Outdoor Power Equipment SWSTM4317 Wheeled String Trimmer
Swisher STD4422HO 4.4HP Honda Deluxe String Trimmer
Different Types of Weed Eater Heads
Whatever type of grass trimmer you opt to use, the weed eater head is likely the most important accessory of the device. That is because this component does all the trimming work for you.
In general, there are three main systems of string trimmer heads:
1. Bump Feed System
The bump feed system is the most common type of trimmer head. It is easy to use and very much dependable thus its popularity in the market.  As the name suggests, it functions by bumping or tapping the bottom of the equipment right onto the ground.
This trimmer head uses lines in various lengths all wound up into the spool. As you bump or press the trimmer head against the surface, this then triggers the spring. The squeezing of the spring releases the string from the spool. This said line is what cuts the grasses and the overgrowths.
The bump feed system uses a simplified mechanism in advancing the strings. So, if you ever encounter any technical problems, it is more likely easier to repair too.
The manual bumping gives you better control over the string advancements. But after some time it can take a toll on the head as well. Continuous usage makes it more prone to wears and tears and untoward damage. As a result, it may need replacement of the trimmer head more often than other types.
Our top picks for bump feed systems:
Shakespeare 17216 Auto Winder II String Trimmer Bump Head
Bump & Feed Trimmer Head VP33S
2. Automatic Feed System
The same with the bump feed system, the automatic trimmer head also uses a line-spooling motor. But unlike the former type, this requires no effort to function at all. The automatic mechanism advances the line using centrifugal force. Thus, delivering continuous cutting of the grass and overgrowths.
Apart from the obvious convenience, the automatic feed system also uses less line. The line is only set to advance if it reaches a certain length. In that sense, the string is being maximized to its fullest.
Moreover, using an automatic trimmer will get you to finish trimming the lawn faster. Since constant tapping is no longer needed, you can go ahead and focus your full attention on the task at hand.
The biggest shortcoming of automatic trimmers is the spool replacement. If your line ran out, it is necessary to change the entire spool to add the new line. Thus, the need to replace every time can end up being expensive. This is contrary to bump trimmers where simple rewinding and reuse of the spool is possible.
There is another concern in relation to its maintenance. The technology used in the automatic feed system is more complex than bump trimmers. So, you can expect as well that it would be more complicated to troubleshoot.
Our top picks for automatic feed systems:
Black+Decker Automatic Feed Spool Trimmer Line 30 Foot
Makita B-60121 Bump & Auto Feed Trimmer Head
Thten String Trimmer Spool Replacement for Auto Feed Single Weed Eater
3. Fixed Line System
Fixed line systems are being made with simplicity in mind. This trimmer head requires the loading and threading of lines in individual lengths. As a result, it eliminates the hassle of winding the entire spool of string.
Moreover, fixed line trimmer heads use strings that are thicker and more durable. Plus, the increase in diameter line lessens the wear and tear. As a result, this allows users to operate longer and farther.
The sturdiness and convenience of this system make it favorable for commercial use.
Our top picks for fixed line systems:
Oregon 55-191 Fixed Line Trimmer Head
Husqvarna 545002401 Fixed Line String Trimmer Cutting Head
Ryobi Pro Cut Fixed Line String Head
How to Choose the Right Weed Eater Heads
Knowing that weed eater heads come in different types, you might be wondering now which one is best for you. Here are some factors you might want to look into first to help you better decide.
1. Type.
Not all weed eater heads are being created with the same level of efficiency. Although all types can perform the intended tasks, their mechanisms are very different.
For example, if you find constant bumping bothersome, then an automatic head might be good for you. But, if you rather prefer a low maintenance trimmer, then the automatic feed system may not be the best. Choose between the bump feed or the fixed line system instead.
You see, each type has its own pros and cons. So, it is wise to weigh things first. Your purpose must stand as the basis in deciding which trimmer head is right for you.
2. Compatibility.
One thing to look for is the compatibility of your weed eater heads with your intended purpose. As simple as checking the specifications and features will tell you if this is right for your needs.
For instance, a high-end trimmer head may tend to be over the top if you only mean to use it for basic garden trimming.  In this case, it is more practical to use a cheaper low-end version of weed eater heads. Anyway, it can still perform the same task without the need to spend extra bucks.
3. Size.
The size of your weed eater head depends on the size of the area you intend to work with. The larger the lawn, the bigger the diameter of your trimmer head should be.
Smaller trimmer heads may seem more affordable. But choosing this will also take a longer period of time for you to finish the groundwork. Thus, making it rather inefficient to use over a massive lawn.
4. Power. 
Electric grass trimmers are popular for their eco-friendliness. But, power-wise, they are less stronger than the gas-powered versions. It is not a bad thing though if what you intend is to use it for light trimmings only.
But, if you mean to use the trimmer for more heavy-duty tasks, then go for the gas-powered type instead. This will give you much better power and durability to perform your grass cutting needs.
5. Cost.
Of course, let us not forget about the budget.
As always, quality comes with a price. But, you have to remember as well that quality is equal to efficiency. What good is a cheap trimmer head if it breaks halfway down your task? Or, if it is not even cutting the grasses at all?
Depending on the type, the price range of trimmer heads vary. To be clear, you do not need to buy the most expensive one. Rather, look for trimmers heads from reliable brands. It is also good to do some research and read reviews from consumers. This will help you come up with better judgment.
Everybody wants a well-manicured lawn. But it can be quite a work without the right equipment. Thus, nothing makes grass trimming far easier and convenient than using string trimmers. Although you also need the right weed eater head to go along with.
I hope the details we presented above will help you find the right string trimmers and heads. Together, both machine and accessory  will keep the weeds and groundcovers in your lawn at bay.