There are many grow tents for indoor plants, but Gorilla Grow Tent is one of the best tents. It can give you a perfect environment for plant growing. It's specially designed for keeping the plants in their all stages. That means you can start with seeding, growing (vegetable/flower/fruit), and yielding. Using growing tents are extremely reliable where the temperature can fluctuate of has small space for plantation. It could be used in closet, garage, basement or even space.
Gorilla Tents has lots of features to make easier your plantation inside home. Those who want to save their rear plants for temperature fluctuation, grow marijuana for research or want to grow herbs and vegetables which are tough in the outdoor garden they can certainly use this tent. It's a hassle free solution for your gardening and also simple to set up. It has flood-proof floors, door with zipper thick canvas wall with air tight stitching. Also, it's good for keeping the odors and pests in and air out. Besides, every tent from Gorilla Grow Tent comes with a year of warranty.
What is the grow tent?
The grow tent is a place where the plant can be grown in an ideal environment. Like the grow boxes, a grow tent is useful for herbs and other plants to grow. But grow boxes are made with stronger components to use it for many years. But the best grow tents are simply made with canvas or other fabric with powder coated aluminum. That makes it lightweight, easy to move by a parting the parts.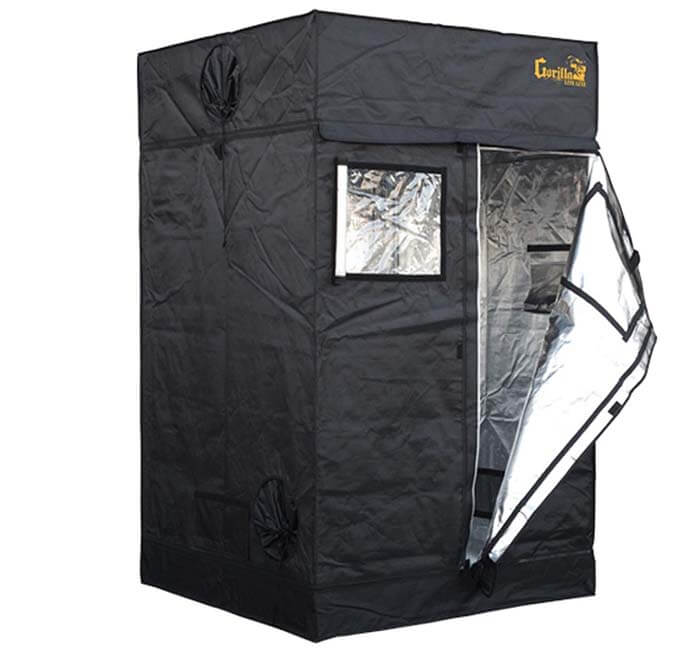 About gorilla grow tent
Gorilla Grow Tent is one of the well recognizable grows tent brand available in the market. They not only have the name of Gorilla, but they also built some Gorilla size of the tent with the same performance. This tent is right for everyone who wants to grow a plant inside the home, laboratory shop, etc. it comes in several sizes but with their distinct line.
Original grow tent
Shortly grow tent
LITE Line grow tent.
Check Latest Price
Why needs gorilla grow tent?
Gorilla Tents one of the quality tents that not only useful for growing plants but also perfect for using for an extended period without high maintenance. Here we mentioned some point to know better why you need Gorilla grow tent.
Strong, durable materials: This tent is made of sturdy, sustainable and reliable canvas with reflective inside. Its keeps light from being lost, infect it's good to capture inferred ray so that your plant can get all the goodness of light spectrum's. Besides, it has unique features like blocking roof insertion.
Plenty of spaces: This grows tent has quite a space for growing plants. Also, it has room to work on your plants without spoiling them or their arrangement.
Easy to clean and maintain: You can easily feed your plants and wash the pots or the tent anytime you need. Its canvas fabric is flexible in cleaning too.
Well- built the metal frame: This grows frame includes a solid metal interlocking structure which corrosion proof and last for a long time.
Quick access: For the opening, closing and remove or add the plants easier it has the biggest zippers. Also, it's great to keep moisture inside well and reduce unnecessary access to insect or anything else.
Safe to use: It's good for preventing disease that often cases with plants. In the cold weather, it keeps the plant warm and safe for as long as you need. Furthermore, it has a convenient access tool pouch to arrange the scuffs that come with the tent.
Some Features and Benefits of Gorilla Grow Tent
Her we discuss some essential features about the Gorilla Tent including the benefits. Have a look below.
Height
Most of the indoor grow tents available in the market are maximum in 6 ft long. But the Gorilla has the option to choose the exact right height of tent for indoor plantation. The three product line of Gorilla has different size of tents to have. So, if you have a tight place to keep a tent the Short line is wise to consider. You will get from 2×4 to 4x 4 ft tents in this product line. For mid-size they offer 2×5.7 to 8×6.7 ft in LITE grow tents. And those who want larger grow tents, they can go for Original Grow Tents which started to form 2×5.11 to 10x 6.11.
Furthermore, these tents include adjustable extension poles too. So, you can extend the height as your need in future. So, your 8' grow tent can be spread in 12' tall which will give you more room for plants while the plant is growing taller.
Quality
Grow plants can be made a different type of materials like plastic, fabric, rubber, etc. or a combination of all. But the grows tents are entirely plastic and rubber free. It's made of quality canvas with metal frame and strong zippers. Also, the double settling ducting ports, floor pool, diamond reflection technology and much more. Here are some other features that make it more unique, the bug resistant pre-filter and the added tool pouch. These tow stuff are very useful while working on the tent and paste control.
Also, the diamond reflector technology gives the assurance of uniform lumen distribution. If you are new with grow tents then you might never hear of this type of technology. Infect many new/old growers don't realize about the necessity of the diamond reflection technology at all. For more elaborately, this thing reflects the light to your plants. It's very efficient on plants growth and also in conservation. The surface of the tent entirely covered with this reflective layer and it can reflect more than 30 lumens back to your plants and help to increase the growth as well.
Thickness
Depth is crucial for any grow tents. All three lines use different thickness of fabric along with the diamond fabric interior. Like the LITE line uses 210D thinner fabric, Original and shortly Lines uses 1680D thickness. All two dimensions can beat up any other brand without any doubt. These fabrics outlast compare than any other fabric or materials quickly. All these product lines use the same technique in the bonding of fabric to its interior surface. That is the reason all the grow tents from Gorilla are much denser and extremity durable. Even with the high thickness and all they are very lightweight and also lightproof.
Strength & Longevity
Not with the fabric, Gorilla uses heavy duty metal poles for the tent. For secure the whole structure it also uses interlocking tools which made of steel. For the zippers, they also use the highest quality zippers. These zippers are durable but less flexible on quick accessing. However, to secure the tent the company makes sure the reinforcements the steel tightly.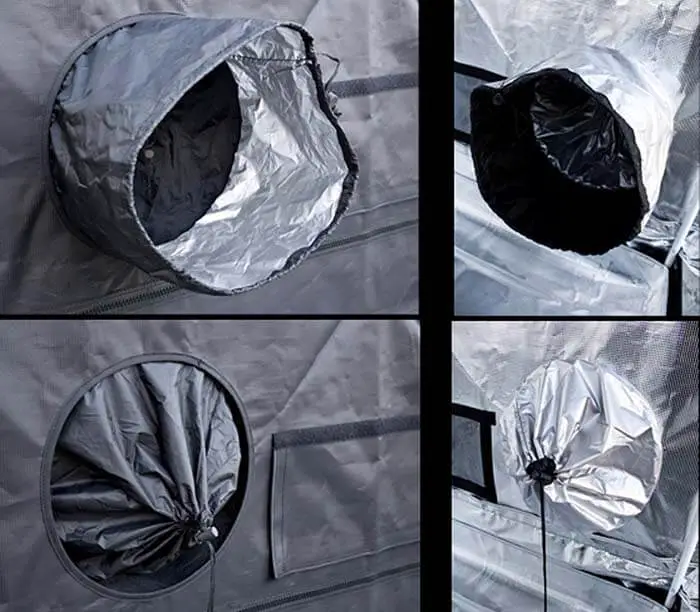 Safety
A good tent needs to be safe enough to survive on the different adverse situation. Sometimes accidental flood or temperature fluctuation may occur for preventing the flood; it has durable flood pool which prevents the water coming inside. Also, its high dense fabric prevents the access of outside water. It's even helpful on light leakage and odors too. So, that once the tent is closed no insect of the even micro biotical object can enter the tent to harm your garden. Here is another bonus features for safety, the inferred blocking system. Its patent-pending insulated roof block understood and helped to keep the temperature low. Also, its bigger interior space cooperates to maintain the interior temperature cool and more growth-friendly for plants.
Full automation
The traditional growing and yielding process are really tough. To work on field or garden most of the day under sun rain and the air is quite difficult to do. Even you have a small garden in the yard it still takes extra time and caring until the welding is completed. What if, you don't need to do much wok like this but the yields will more than enough? Sounds confusing right, but could be possible if you have grown tents like Gorilla. It has the option to set a time so you can enjoy stress-free working but get 100% outcome that you want for.
For using the tent, you don't need any knowledge of operator or operation. Anyone can operate it like a professional. Infect it requires less supervision to maintain the whole thing. Its technology is for getting the best. So, get one of the Grow Tents, sit on the side and watch how all the things one so easily. It's a great solution for maximum yields without so much laboring.
Carbon filters
Carbon filters are critical to growing an environment with natural air circulation inside the tent. For another brand of tent, you have to add this separately. But Gorilla Grow will save you from this hazard. Their tents consist of Carbone coal which ensures optimal air circulation and doesn't make or passes odors so quickly. Its sophisticated fiber technology added this carbon coal in the fiber and made the entire tent as a filter. But if you think to add more filters for plantation purpose you have that option too.
Cooling system
Temperature control or cooling system is also important for good environment of plantation. That's why all grow tents more or less has this option to keep the tent cold. This tent also has a high performative fan that keeps out the extra moister and air outside to stable the environment inside. It also helps to balance ph control of the tent's environment. These fans are made of steel materials and powder coated. They are quite, active and maintain the temperature very well.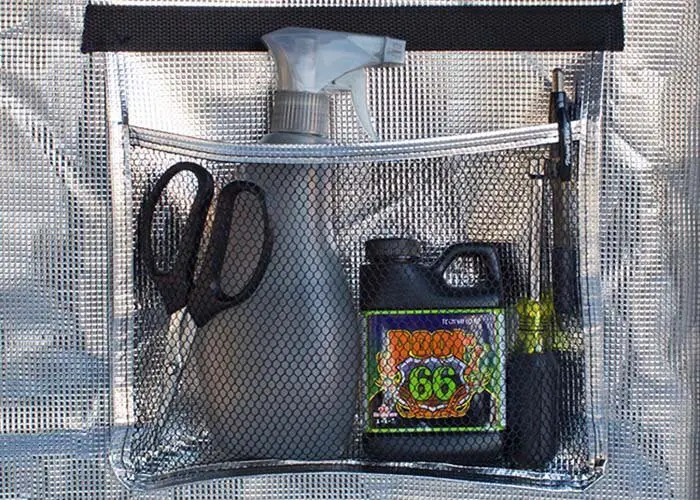 Why should you buy Gorilla grow tents?
There are some many things that we could say about its features, quality, and performance but still, it's a choice of the user that what type or brand he actually want to use. If you compare, you would not its one of the best grow tent available in the market. It's not like some other cheap grow tent which only lasts for years or starts give your trouble after using few days. Your tent is not only used for few days it has last for many years. A cheap rated tent can give the performance that can Gorilla do. This tent is high in all quality and performance but yes its bit expensive than others. But it's important to think that how fair to purchase a product like this.
This tent offers a various option that we consider small, medium and large. Also, it has extended option that makes it more useful. After purchasing you can also ask for the extension whenever you want. But yes you have to purchase it spartanly.
It's not a simple habitat for your plants. This tent provides a place an atmosphere where the pants got bigger, taller and filled with flower and fruits. So, the company made as much plant friendly as it can. It could be an investment for your plantation or gardening, fair enough.
So, the decision to purchase products made by Gorilla is better decided by determining afford-ability. In other words, if the cost of the tent is something you could afford, and then, by all means, get yourself one.
Pros
A good quality tent by a large plantation environment.
It's well built and easy to set up.
Good for keeping light out very well.
100% light and air tight.
Durable for a long time.
Different size options to choose.
Cons
The instruction manual is not so helpful.
The zipper is difficult to use sometimes.
High in price.
What says customer about this grow tent? (FAQs)
Question:Do this grow tents come with any warranty?
Answer: Yes, they come with one year of full warranty.
Question: Are they includes any carrying bags?
Answer: No, but they full packed in a shipping box which also useful for future storage of the bag. But they have tool pouches and spill tray liner for the bottom.
Question: Are there an access panel on the sides or rear pruning for a plant near the back of the tent?
Answer: No, there is an access panel on the tent.
Question: Is the height adjustable extension kit switch every tent?
Answer: No, you have bought them separately.
Final Verdict
For growing plants, people always want something useful and reliable tents for their house. This gorilla tent is really amazing in quality and flexible to use for a long time. It's simple to install and not more than 15 minutes. Basically, the Gorilla grow tents are for all type of gardeners and their needs. It's giving them a chance to grow greenery in their house. If you want to grow vegetables or fruits in your indoor plants, this is the best grow tent for you. From usual to rear all kind of plant can't grow in here.
However, some say the instruction manual is unclear for a beginner but if you are really feeling uncomfortable to setup, just ask for help who have experienced it. They will assist you in the process and the overall usage /maintenance of the tent. Once you figure out all it will be easy to use and maintenance the process of the grow tent.